Soft Shackles
Soft Shackles provide impressive strength and load capacity while being gentle on your vehicle and equipment. Their versatile design allows for easy attachment to recovery points, winches, and kinetic ropes, providing a secure connection without sharp edges or heavy metal parts.
Soft shackles are compact for convenient storage and float on water for added functionality. Upgrade your off-road recovery kit with soft shackles for a safe and efficient solution that won't damage your vehicle.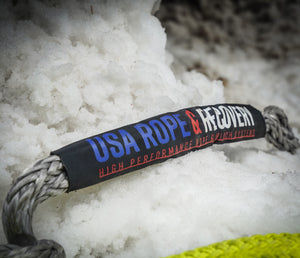 easier to use
Soft Shackles are versatile and easy to use. Just loop your soft shackle around your recovery point and slip the knotted end inside the lopped end.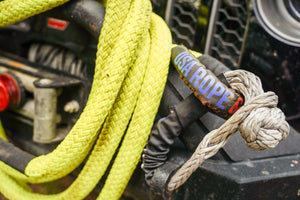 Safety 1st
Stronger and lighter weight, Soft Shackles are far less likely to become a deadly projectile when compared to traditional steel shackles.
Industrial/Heavy Equipment