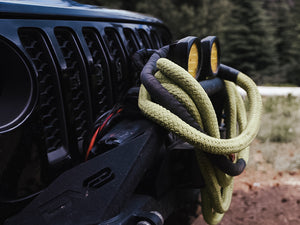 Easy OUt-Energy Rope
Unlike ordinary tow straps or chains, our Easy Out Energy Rope harnesses the power of kinetic energy. With its unique elasticity and stretch, it generates a tremendous amount of force to rapidly and efficiently recover stuck vehicles.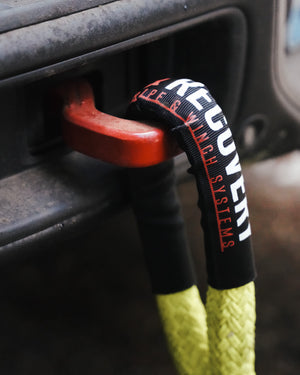 the safe choice
Our Kinetic Snatch Rope is designed with your well-being in mind. Its built-in stretch absorbs sudden jerks and shocks, reducing the risk of damage to your vehicle or injury to you and your fellow adventurers.
multiply your pulling force
Kinetic ropes are designed to convert the stored energy in their stretch to provide a controlled and powerful force for recovering stuck vehicles. Their elasticity, combined with the transfer of kinetic energy, enables efficient and safe vehicle recoveries in various off-road situations.
It's a game-changer that ensures you spend less time stuck and more time exploring the great outdoors.
Industrial/Heavy Equipment